DAY SEOUL TOUR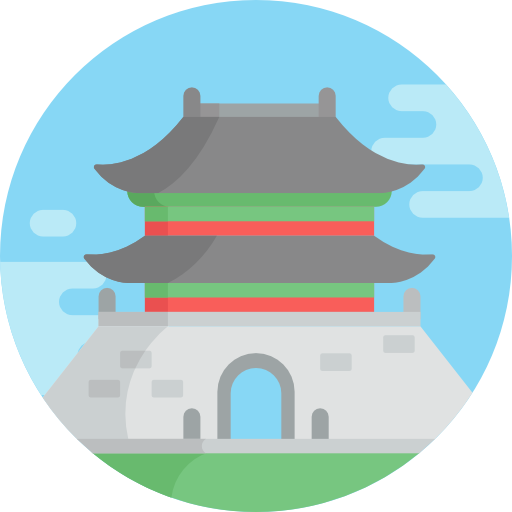 Seoul Tourism Package recommended by Seoul city
Traditional & Healing
Seoul is a city where modern beauty and traditional beauty coexist.
Meet relaxed space in a busy city center and traditional Seoul with Package Tour.
[Breakfast]
Korean Bulgogi
Bulgogi, a representative Korean food, is good for those who can't eat spicy foods well since it is cooked by using soy sauce and sirloin or tenderioin of beef with less fat.
You can enjoy the unique taste of Korea in combination with various vegetables as well as Bulgogi.
[Gyeongbokgung Palace]
Hanbok Experience
Gyeongbokgung Palace, which means to enjoy the great blessings, is the largest palace in five palaces in Seoul and is a symbolic place that served as the center of dynasty in the early Joseon Dynasty.
There is an event that can take a walk in the old palace or recreate the ceremony of changing the past gatekeepers by wearing Hanbok, so you can leave a special photo and experience, away from simple sightseeing.
[Lunch]
Samgyetang
Samgyetang, the representative health food in Korea, is good boiled with ginseng, glutinous rice, jujube and garlic in the stomach of the young chicken. It can protect our stomach and it is often called the best medicine since it stimulates lack of energy in the body and our lost appetite due to a lot of sweating in summer.
Why don't you supplement your physical strength with Samgyetang as a way to wisely spend summertime?
[Insadong]
The most Korean place
Insadong, which has long been recognized as a representative street of Seoul, is a tour course for foreigners to visit and is the most well-known neighborhood for Korean culture and arts.
It is the most Korea space with various experiences and shops written in Korean.
[Jogyesa]
Representative Buddhist temple in Korea
Jogyesa, located in Gyeonji-dong, Jongno-gu, Seoul, is a central Buddhist temple of Korean Buddhism.
You can have a time to deepen the understanding of the beauty of Korean Buddhism and Korean culture by touring the temple and participating temple stay program for foreigners.
[Dinner]
Grilled Pork Belly
(Samgyeopsal)
Grilled Pork Belly is a Korean style BBQ and one of the most popular and common Korean menus.
There are various ways to eat Grilled Pork Belly. You can eat it by grilling Kimchi together or by wrapping in leaves of vegetables. Or you can fry the rice after eating pork or eat it with Soju together. If you try all of these, you can become Korean.
[Breakfast]
Kimchi Stew
(KimchiJjigae)
Kimchi representing Korea is well suited to any kind of food. If you boil Kimchi and pork together, it will add flavor and make you eat more rice.
Why don't you start your day with Kimchi Stew, which is also commonly eaten by Korean households?
[Lunch]
Soy Sauce Marinated Crab
(Ganjang-gejang)
It is Korean unique salted seafood cooked by pouring seasoned soy sauce on the crab. It is often called as 'the rice thief' because as we eat rice with savory Soy Sauce Marinated Crab, which soy sauce is permeated into crab skin and full of eggs inside, a bowl of rice is left empty without knowing when it is gone.
[Seojin Craft]
Experience of Woodcraft Mask Workshop
Seojin Craft, located in Bukchon, is the workroom and workshop of Shin Jeong-cheol, a master craftsman designated by the country.
Woodcraft classes where you can make Malttuki mast, Sotdae and Seoan is popular among foreigners and workers.
It is an extraordinary experience that can enhance the understanding of Korean culture by giving explanation about masks with storytelling, not just doing simple craft work.
[Dinner]
Grilled Beef or Port Tripe
(Gopchang)
It is a kind of food that grills offal which Korea people especially like. It is a food to be cooked with a variety of vegetables after marinating the tripe, beef offal, so that it doesn't have any smell.
Many people like it because of chewy taste and flavor of Gop filled with inside as well as fried rice with its leftover oil. It is one of the most famous Korean relishes that we eat together with Soju as a delicacy.
[Jjimjilbang]
Experience and Meal
Jjimjilbang is a place with variety of fomentation and resting places in a traditional Korean sauna. It is a 24-hour facility where you can use various sauna facilities (Jjimgama, low temperature sauna, freezer), enjoy foods, spa facility and take a rest or sleep.
It is also nice to have a feeling of refreshing the whole body by removing sweat with fomentation and to eat snacks that you saw in the drama.
[Large Mart]
Shopping Mart
It is a large discount store where you can buy various products in your whole life such as groceries, processed foods, household goods, fashion and accessories, electronic products, toys and cosmetics at reasonable prices with well-equipped facilities.
Many tourists come to buy souvenirs because they can buy various good at reasonable prices.
[Nanji Camping Ground]
BBQ Party
Nanji Camping Ground, which is opened in the center of city, is a camping site located in the Hangang River Park.
It is the only place where cooking is permitted on Hangang River. Even if you don't stay a night, you can enjoy BBQ there.
We recommend you to enjoy Nanji Camping Ground, where you can enjoy leisurely camping, rest and BBQ in the center of city, looking at Hangang River.
[Hangang Pleasure Boat]
Dinner Buffet Cruise
The best way to enjoy the night view in Seoul is to take a cruise on Hangang River.
A night view overlooking the Hangang River on a cruise ship will be an unforgettable memory forever and a perfect opportunity to enjoy the various performances, delicious food, music and beautiful scenery of Seoul at once.
See more about Seoul Tour Package recommended by I · WEDDING · U
* The source of the tour package and sightseeing spot information from VISIT SEOUL.NET
* For more information on Seoul tourist information, please click the button of VISIT SEOUL.NET on the bottom.